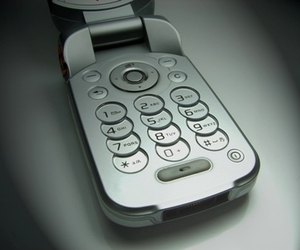 Chat conversations on iMessage can be monitored by another Apple device. Regular SMS messages on an ordinary texting app or other apps such as Messenger, however, need a more complex third-party application to track them.
View Text Messages from Another Phone
You cannot monitor iMessage with an Android phone. It goes without saying that you need an internet connection for this to work. Once your Apple device and target iPhone accounts are linked and setup to share iMessages, all messages in this app will be remotely reflected in your device. To monitor the iMessage app, you do not need to install anything on the target phone.
How To Read Someone Text Messages In Your Mobile - Android\iphone - Techno Records
Since this is a built-in feature, all you need to do is configure iMessage on both the target and remote tracking phones. As for regular SMS messages on a regular messaging app, you will need a more powerful monitoring program to get these messages remotely delivered to you.
Getting regular SMS messages from a target phone remotely delivered to yours needs a well-developed monitoring software.
Free text message spy without installing it on target phone
By well developed, we mean a quality spyware that runs seamlessly in the background and leaves no digital traces. A good monitoring app has more than just an SMS tracking feature. Which app contains all of these functions? Child monitoring applications are a good place to start your search, with as KidGuard as a fine example of a well designed and comprehensive software. These programs are cut out to work on either one or both operating systems.
Whether the targeted person owns an Android phone or an iPhone, you will initially need to physically have the device in your possession just for a few minutes to install a compatible tracking app. This is just a one-time requirement. After the deed is done, you can now remotely track the device. The setup procedures will differ according to the software used. You will also have access to the contacts list, schedules, notes, and whatever else goes on in other apps.
Some monitoring software can even recover deleted text messages and photos. Nice and neat, as long as you use good, quality monitoring software. Get started with KidGuard for Free! Our secure and easy to use monitoring service help hundreds of parents keep their children safe. KidGuard People Search is a new additional service provided by KidGuard that allows people to do a background search on any person they wish.
In order to install a cell phone tracking app to the target device, you need to have one time access to this gadget. Hi, Joyce. To install a cell phone tracking app, you need physical access to the device. Do you have to install on the phone you are wanting to see message from or can it be installed on my phone.
HI, Karen. Hi, Stan. At present, phone tracking apps do not ask the jailbreak. Instead, a user needs iCloud credentials of the target device.
Are There Any Free Apps to Read the Text Messages from Other Phones Secretly?
Avoid using spy apps that still require the jailbreak. Hi, Darnella. For Android devices, you need it once to install the app.
By accessing the account from it, you hit the Control Panel. To clarify, to read texts for free without installing on a target phone is impossible. Although, for iOS, you only need to know iCloud credentials.
Hi, Joy. Hi, Danny.
How To Read Text Messages From Another Phone Distantly - preptergtourfienei.gq
Then you track remotely. Your email address will not be published.
Are there any spy apps available for free?